What are the benefits of hiring professionals for regular office waste collection?
At Clear It Waste, we understand the importance of regular, reliable waste collection for your business. If left to accumulate, office waste can become a health hazard and an eyesore.
No matter how large or small, we offer waste removal services for all types of businesses. This can have many benefits for your company, including:
1. Maximise efficiency
Some offices produce a significant amount of waste on a daily basis from a range of different sources. This can often involve plastics, office paper waste, food, cardboard, and even hazardous waste, some of which are recyclable and others are not. So how do you organise this all and sort it into its respective category?
Easy; you don't have to. If you can sort it beforehand, this makes the process a lot quicker. However, our team of dedicated, trained professionals are on hand to come and collect your waste at a time that is convenient to you. We will handle the rest.
This is why we offer one of the best, most reliable and hassle-free office rubbish collection services and recycling across London. We do all the hard work for you, so you don't have to.
We can ensure that all of your waste is collected in a timely and efficient manner with minimal disruption to you and your business.
2. It is more economical
Hiring an office skip is an alternative way to dispose of your office waste, particularly if you have organised for an entire office clearance. For some businesses, it may be a viable option to hire a skip, fill it up and have it collected by a skip company.
However, this can often end up being a more expensive option, by up to 25% in some parts of the country depending on what rubbish you are disposing of and the weight. These tend to be better suited to one-off disposals of office waste.
We will provide you with a free, no-obligation quote before arranging to come and collect your office waste with no hidden charges. What we quote you is what we will charge you.
If you generate small to medium amounts of storable waste, then hiring a company like us to come and get rid of office waste on a regular basis is probably your most practical and economical solution.
3. It creates a better working environment
Disposing of your waste in an environmentally friendly way ensures that you fulfil your moral and legal responsibilities as a business. By having your office waste collected on a regular basis, you prevent the build-up of waste in your office space, which can make it visually unappealing and unhygienic.
Regular office rubbish collection means that your employees will be working in a cleaner environment, with less chance of dust and bacteria building up.
For clients and customers, it means they are presented with a neat, tidy and professional workplace from the minute they enter your premises. By showing that you take pride in your working environment, you are sending out a strong message to your clients that you will treat them the same, which will also benefit your company's reputation in the long run.
4. Allows you to optimise your workspace
Without regular rubbish removal, waste can often pile up and become overwhelming as the thought of tackling the problem is, in itself, a daunting task.
This cluttered environment also becomes unwelcome to work in, which can have an adverse effect on staff working and productivity.
Having your rubbish regularly collected from the office makes waste less likely to build up, and it presents your staff with a better working environment. It also means this space can be used for something more productive – like an additional workspace or storage for equipment your company needs to keep hold of.
Whilst you may already have regular rubbish collection services provided to your premises by the local council, this may not be enough.
If your business is continuously churning out more waste than your pre-existing waste removal service can handle, then it might be time to think about converting to a professional waste collection company. Or you may need to think about assessing your work practices in order to try and reduce the amount of office waste your company produces. Either way, our services are always tailored to your specific needs.
We understand that all businesses are different, so there is no 'one size fits all' policy when it comes to office waste collection. We work with you to assess what is needed for your business with fair, transparent and highly competitive prices.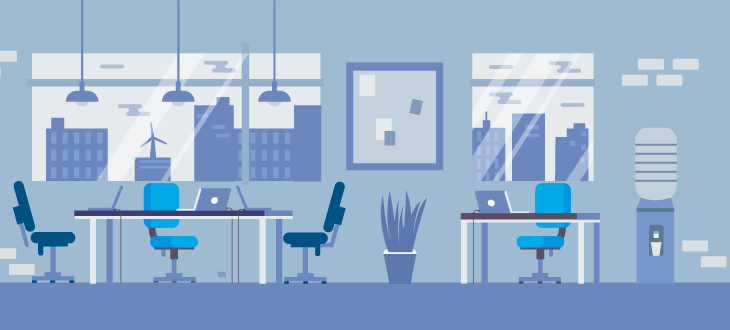 Why should you hire us to come and collect your office waste regularly?
There are many reasons why you should hire us to come and collect your office waste on a regular basis.
Flexible, convenient service
We offer waste collection and rubbish removal services to offices across London.
Whether it is one type of office waste or your entire collection, we are on hand to do what needs to be done in order to give you that clear, clean office space you so desperately crave.
No job is too big or too small for us; we have a fleet of small, medium and large vans up to 7.5 tonnes to cater for the full range of rubbish collection needs.
We offer flexible, same-day collections if needed and always operate on a schedule that best fits your requirements, whether daily, weekly or monthly.
One of your biggest selling points is that we work around times and days that are convenient to you. Our team of highly professional, skilled and experienced workers are on hand six days a week, from 7.30 am until 6 pm, to come and collect your rubbish. This service can be daily, weekly or fortnightly, depending on how frequently you need your rubbish collected.
Maximum efficiency
We aim to provide you with the most efficient waste collection service possible, whether that is regular waste or a specialist service, such as the disposal of waste electronics and electrical equipment (WEEE) or confidential waste disposal of sensitive documents.
You may find it more efficient to combine a general waste collection service with a recycling service to maximise the efficiency of your business's waste management solution. This will help you meet your legal requirements for disposing of business waste and ensure cross-contamination does not occur.
Most offices will have contracts for regular rubbish collection. This could be on a daily or weekly basis and will cater for black bin bags, office kitchen waste and dry mixed recycling (DMR).
If you have other larger, bulkier items or anything that does not easily fit into your general waste bins, then using a professional waste collection service will ensure that your items are collected and disposed of in the best way possible.
Environmental considerations
We take care of all non-recyclable commercial office waste, including plastics, polythene and packaging.
We care for the environment and ensure we are fully compliant when it comes to the disposal of items – and the top of that agenda is recycling office waste. At least 80% of the waste we collect is recycled, meaning that we are striving to be as sustainable and environmentally sensitive as possible as part of this process.
Contact us to make an inquiry and receive a free, no-obligation quote. Alternatively, book online. Our quote will take into account any waste disposal costs we may incur as part of the service.
Tell us the best day and time that suits you.
Our friendly team will come and collect your waste on the agreed date and time and dispose of it in the most responsible way possible.
It really is that easy! If you want to save money on office waste removal, give us a call today.
Our five-star service is one of the best that you can get for office clearance in London. We strive to provide 100% customer satisfaction with our fully licensed junk removal services. This involves sorting your rubbish, moving it and even loading it ourselves, so you do not have to lift a finger. We will even tidy up afterwards to leave your office space in the pristine condition it should be.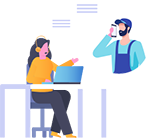 1.
Get in touch for your free, no-obligation quote.

2.
Book your collection online or with our friendly team.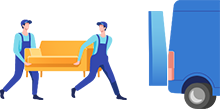 3.
We collect your waste and leave your area clean and tidy.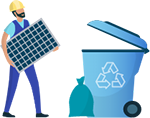 4.
Over 90% of the waste we collect is kept out of landfill.