According to the UK Green Building Council, around 400 million tonnes of materials are used by the UK construction industry each year, and approximately 100 million tonnes becomes waste.
While it is impossible for a construction site to operate without producing any waste, it is possible to limit the amount that ends up in landfill through proper construction waste management.
All businesses owe a duty of care to manage their construction and demolition wastes, and this is enforced by the Environment Agency – failure to do this could result in a hefty fine, as well as damage your company's reputation. However, managing waste is a complex process, and this is where Clear It Waste can take over.
There are many important economic, environmental and legislative reasons for reducing this waste and making the best use of materials that might otherwise go to landfill, and our in-depth guide reinforces the strategies used to maintain the highest standard of construction waste management.
Why Choose Clear It Waste
Clear It Waste can handle your waste properly and efficiently – working with you towards providing a cleaner future for the UK. It is your responsibility to source a credible and licensed waste carrier to dispose of your solid waste, so please contact us now to find out more about our expert services.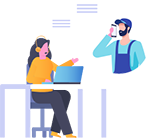 1.
Get in touch for your free, no-obligation quote.

2.
Book your collection online or with our friendly team.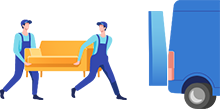 3.
We collect your waste and leave your area clean and tidy.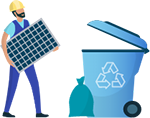 4.
Over 90% of the waste we collect is kept out of landfill.